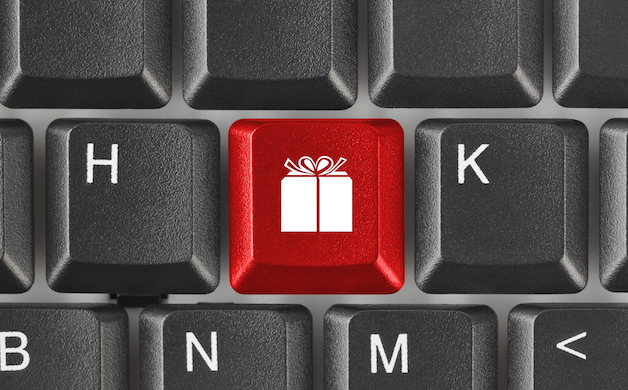 Amazon Echo. Google Home. Yep, they are at the top of many wish lists this holiday season.
But if you have a tech-savvy person in your household, they aren't the only gadgets that will put a smile on their faces. We have some ideas that will leave them playing long after the gift wrap is taken out with the trash.
Tile is a tiny Bluetooth tracker that lets you find anything that is lost. You can stick, hook, or attach the tiny tile device to the things important to you - your keys, your phone, your wallet, your luggage - and use the handy app to find it. Pressing the tile will allow you to see the location on a map, and with your phone, it will ring even if you've silenced it. It comes in a variety of sizes and styles, depending on your needs.
Want to play games at home? How about on the road? While it took different devices before, Switch allows you to transform from console to portable system easily.
Philips Hue White and Color Ambiance Starter Kit
In today's smart home, lighting isn't just about adding light to a dark room. With Philips Hue Starter Kit, you can control your lighting while you're at home or away, changing colors for various effects. It can be synced to your music, television, games, and more.
Logitech K380 Multi-Device Bluetooth Keyboard
This full-size wireless Bluetooth keyboard lets you toggle between three separate devices. This is a perfect gift for someone on the go to allow them to work between their phone, tablet, and computer on a regular basis.
Kids of all ages will love learning about artificial intelligence through MAX. He's a programmable playmate that requires STEM skills to function, learn and move.
Tired of having different technology for every room in your home? With a Roku Streaming Stick, you can control every television through one device, and eliminate stacking up remotes in every room. You can even bring it with you when you travel, using it in hotels or even a dorm.
Anker Dual USB Car Charger PowerDrive
Want to charge your portable devices on the go? How about charging two devices at the same time? This nifty little device will make the perfect stocking stuffer for the busy person in your life.
The Fitbit is changing. With a more stylish look and feel, you can have personalized guidance and insight wherever the road takes you. Track things like your heart rate. See your sleep stages and work toward a sleep goal. Establish healthier routines.
Incase NoviConnected Travel Roller
Travel like a pro with NoviConnected Travel Roller. This TSA compliant bag comes equipped with an app controlled battery bank capable of charging USB and USB-C devices. That means you can work anywhere that's convenient for you.
Belkin Qi Wireless Charging Pad
Want an easier way to charge your devices? This charging station lets you deliver a charge wirelessly. No more plugging in, simply lay your device on the pad.
For IT Strategy, Cloud Conversion, or Help Desk Services reach out to us at Silver Linings Technology 360-450-4759.