I travel quite a bit. When I meet someone new and they find out what I do, invariably they ask a question or two about technology trends. "What's your favorite app? or "What program will help me be better at …" are common.
And I suppose there is a good reason for that. We're living in a time where technology advances so quickly, it's hard to keep up with all the changes that take place each day.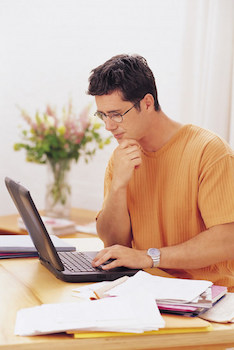 Right now there are over a million mobile applications downloadable from either Google Play or the iTunes store, and the growth in both of these marketplaces won't be slowing down any time soon.
Don't want an app? Looking for a sophisticated program within your industry instead? There are millions of free, open source, and fee-based programs available to meet all of your needs.
We have more ways than ever to access the Internet. From our laptops and desktop computers in our offices, to tablets and smartphones we take with us wherever the jobsite may be, we never are far from the tools we need most to run our businesses and operate efficiently.
Then there's the matter of keeping our information safe. And keeping it backed up and updated on a regular basis.
So much to think about; and ultimately that's where the confusion sets in.
With this much connectivity and this many options available, where do we begin?
It's no longer a question of IF there is something out there that can make better use of our time; it's now a question of HOW you find it.
I read an interesting statistic from Nielsen on how our mobile app usage has changed from 2011 to 2013. For all smartphone users over 18, mobile usage has increased over 65 percent during that two year time period. At the end of 2011, a user spent around 18 hours a month using apps, while at the end of 2013 that timeframe increased to just over 30 hours. Yet while the time spent using apps changed dramatically, the number of apps used didn't. At the end of 2011, the average number of apps used was 23.2, while at the end of 2013 it had only increased to 26.8.
What does that say about our user habits? We stick with the old, rarely venturing out to try something new. Yet it's the new innovations that can help you save time, get the job done twice as fast, and improve your efficiencies tenfold.
Lets talk for a moment about your technology toolbox. I like using the metaphor of a toolbox for a few reasons.
A toolbox is a convenient place we keep our favorite tools ready to grab at any moment. A toolbox has limited space, so we're required to choose the most useful things and keep them all together in one safe place.
If a new tool comes into the marketplace, its easy to take the old out and replace it with the new
You have easy access to a variety of tools at the same time. And in some cases, you gain more traction if you use them together.
The thing to remember about having a toolbox is before you even start a project, you have to carefully look at and evaluate the tools available to you before you make your final selections. A toolbox is only as good as the tools inside, so the more help you have at filling it with the right tools, the more successful your project will be. Then as projects appear, reaching into the toolbox and making a choice is easy because the tools there are specifically chosen for your needs. They make your job that much easier, and in some cases automated completely.
They can be updated. They can be improved. But ultimately they were placed inside the toolbox with your goals in mind.  Remember also, that your tools are not the applications that run your business (which is the application portfolio discussed in other blogs), these are tools that increase your personal productivity (like texting or note-to-text conversion, etc).
Now take a look at your technology toolbox. Was it carefully chosen, or was it jumbled together? Have you evaluated any new tools lately? Maybe it's time for an update.