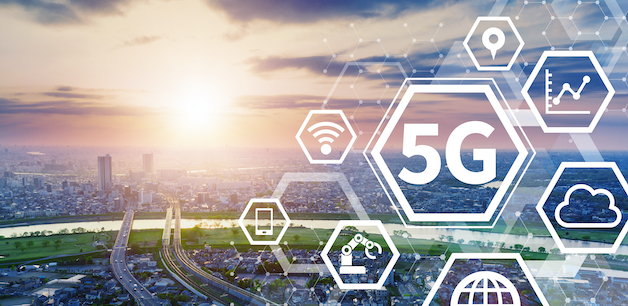 What exactly is 5G, and what will it mean for your business? There's a lot of speculation about what it is and how it will impact our society.
5G is a new standard for wireless networks. It's the fifth generation of technology, one that promises faster speeds, less lag time when connecting up to the network, and the ability to connect more devices without bogging down.
5G will be better able to handle many more users, connect to a lot more devices, and do so under heavy traffic without being sluggish for the end-user.
As 5G speeds make everything faster, it also means more technology will connect to the internet, giving us a whole host of new devices that will be internet controlled. Want to keep track of what's in your refrigerator? Want to monitor your health through a wearable? 5G will make all of those connections possible. And that's just the start of where this technology is going.
According to Gartner, a research company, the number of internet-connected things (IoT) will grow to well over 25 billion items by 2021, which also indirectly shows how many devices will be vulnerable to cyber attacks.
While we might set policies to upgrade passwords on our work computers, or even have a plan to keep digital devices safe, is everything attached to the network free from vulnerability? Especially as a significant portion of our population works remotely?
The problem isn't 5G itself. Instead, it's the vulnerabilities in some IoT devices, especially the low cost low powered items we tend to forget. Hackers can use technology to scan thousands of devices for weak security, such as those installed with default passwords. The probability of finding weak passwords is relatively high. And once in, they can control cameras, routers, video recorders, and more to gain access to your data.
In some ways, the collision of 5G and working remotely due to a pandemic has been the perfect storm. Homeowners bring in new devices often because of the novelty. It then poses a security risk when they connect up to work-related devices. Imagine a toaster or microwave being the weak link because the software isn't upgraded regularly.
Like all forms of technology, the only way to keep data safe is with a security plan in place.
Have you upgraded your security plan to include how 5G technology will impact your business, especially as you and your employees work remotely, and from all over the world?
For IT Strategy, Cloud Conversion, or Help Desk Services reach out to us at Silver Linings Technology 360-450-4759.