What does the term "Wi-Fi" mean? Wi-Fi is a way of referring to a wireless version of a wired Ethernet network, a way of connecting computers and electronic devices to each other and the internet.
Even a few years ago, the number of connections within a facility wasn't difficult to handle. However, in today's technology-driven world, if you operate a large healthcare facility, smartphones, tablets, laptops, and all other medical technology that is used throughout your building can be taxing on your network.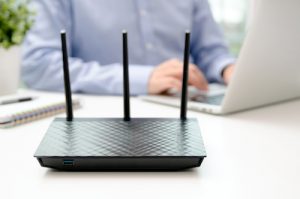 Not only are your staff using multiple connections, but every visitor who enters your building may be jumping on the network too. Employees want and expect service and efficiency from every corner of the building. Patients have the same expectations. Patient satisfaction no longer is dependent just upon the one-on-one time they spend with medical staff; they factor in speed and connection too.
So how is your medical facility handling it? Is your Wi-Fi maintaining top performance for every application your employees and patients want and need?
How do you know?
Assess Your Usage
Do you know what devices access your network every day? Do you know how many? Do you know your peak times? Do you understand how your patients use it? Or how your employees spend their time?
Some tasks take more bandwidth than others. Some devices or programs will use more than the next. And in some cases, only certain parts of the day may be causing the biggest delays. The only way you'll know is if you assess your network and determine if you're utilizing the right tools throughout every department.
The only way to make changes is through awareness. Without this step, you may be missing a crucial flaw in your system.
Protect Your Assets
How many people are using your network? Are your security protocols strong enough to protect your biggest asset - your data?
Policies can always be tightened up. There are flaws in the system, sometimes in ways that may surprise you. Are employees sharing passwords because of necessity? Are the medical devices used throughout your facility as safe as they can be?
Protecting your assets means everything within your control - the way your employees and patients have access. How sure are you that your network is safe?
Always Be Changing
Technology changes every day. Think back to your first cell phone, your first smartphone, your first downloaded app. All of that was just a few short years ago.
The problem with technology is it changes faster than any of us can keep up with. We don't have the brain power or the funding to change as quickly as technology is moving. That means you integrate old technology with new. You live with old programs and adapt them for current use. You may live with poor wireless design until you have the financing to make major changes. We all do it.
That's what puts you at risk.
Healthcare IT continues to evolve all the time. Wi-Fi is used in so many ways: from critical applications to general office work. To ensure every application runs as efficiently and securely as possible, make sure your security evolves to keep up with demands.
For IT Strategy, Cloud Conversion, or Help Desk Services reach out to us at Silver Linings Technology 360-450-4759.