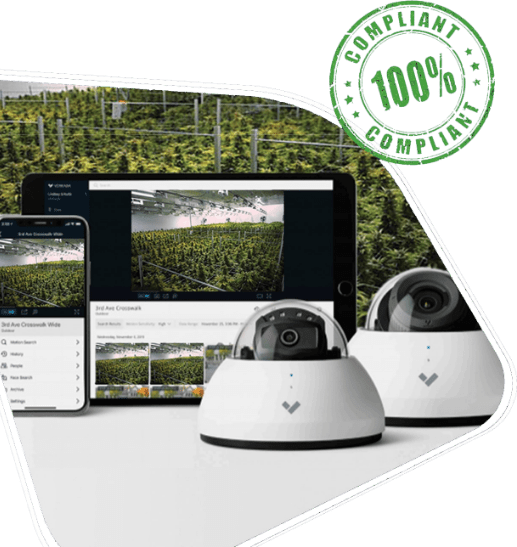 Video surveillance is an important part of any business security system. They add an extra layer of security, and provide an added level of peace of mind. When was the last time you thought about your security cameras? Do they still meet all your needs? We provide surveillance systems that are accessible, strategic, and meets regulations and guidelines.
You can buy security cameras from a variety of places, including do-it-yourself models you can install yourself. Yet it doesn't take more than a Google search to realize just how lax in security some of these systems are. And that's just to watch over your home; think they meet HIPAA or other Federal Regulations within the Cannabis industry?
We monitor all your video surveillance equipment everyday making sure you are fully compliant.
24/7 Help Desk support and equipment monitoring.
Gain Business Intelligence
Real time analytics, insights, and alerts via SMS, email, and push notifications
Reduce incident response time with intelligent search functionalities
People and vehicle recognition
Mitigate Security Risks
Eliminate open ports, port forwarding, and vulnerabilities associated with network recorders
Set proactive notifications that trigger alerts of unauthorized activity during off hours
End to end state of the art AES encryption, ensuring security of storage and transmission
In order to ensure you have the right camera setup for your situation, connect with a security technician to find out your best options.